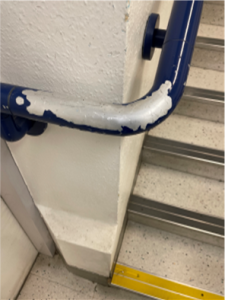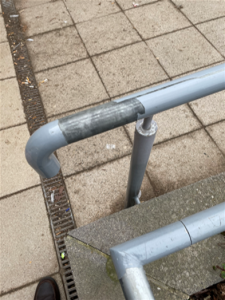 Problems with Powder Coating?
When the basic handrail metal has not been prepared correctly, the powder coating
finish will soon "chip or flake" when the handrail is in use.
This WILL NOT happen with Stargard, PVC sleeved handrail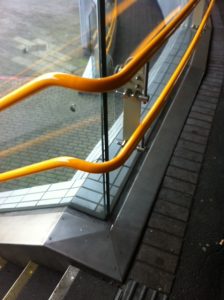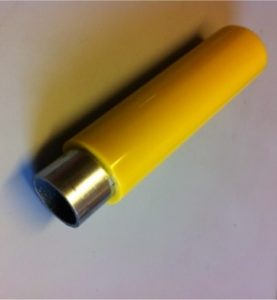 Stargard, with its 4mm (4,000 microns) thick PVC sleeving WILL NOT "chip or flake", and will resist knocks and bumps. (Powder Coating is approx. 110 microns thick.)
Stargard is the original "warm to the touch " DDA compliant handrail.
There are a range of colours available and the colour is consistent throughout the thickness of the PVC.
These properties make Stargard ideal for areas which require hard wearing, yet stylish handrail.
Find out more about Stargard here: https://www.handrailsuk.co.uk/stargard-pvc-dda-handrail